Making a positive start to 2022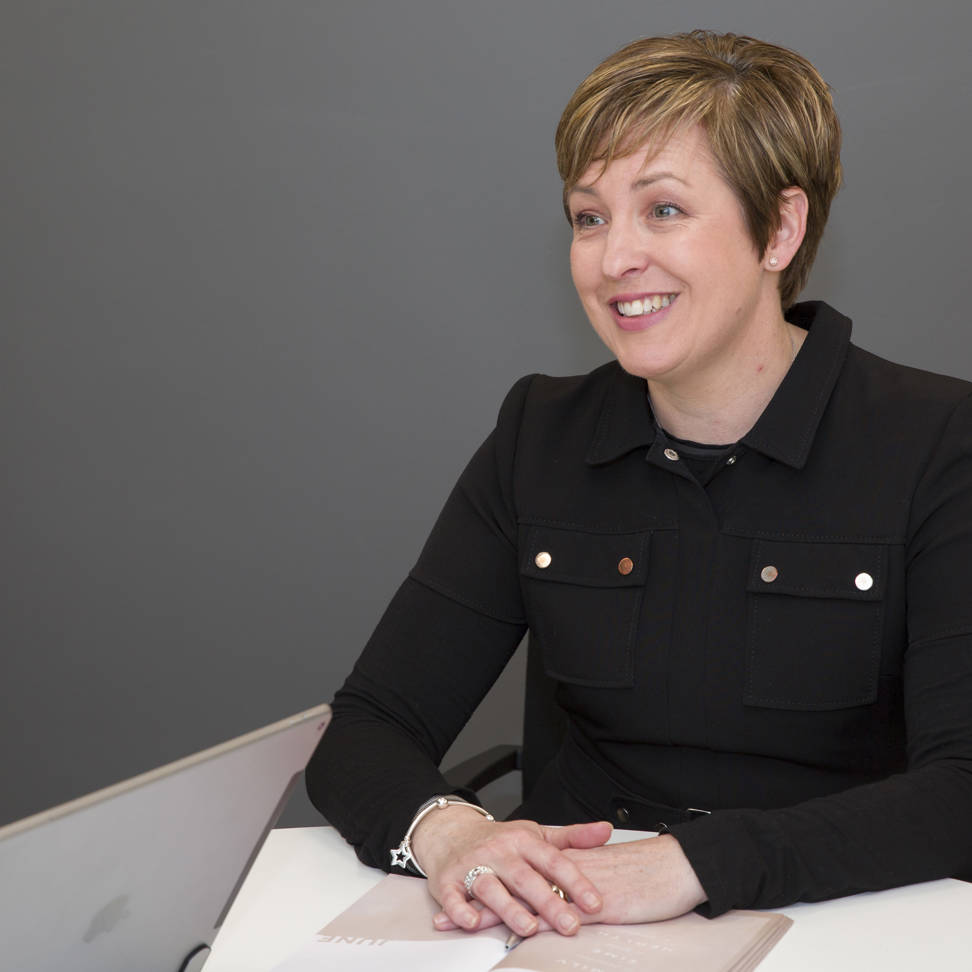 We are proud of how our team has developed and made a positive impact within our business, navigating the challenges of the pandemic, and helping us to build a stronger future. We have started 2022 positively, announcing the promotion of five people in the business.
Our team has gone above and beyond to ensure they provide a quality service to clients and candidates through a difficult couple of years. To acknowledge their success, we are delighted to promote five people who excelled.
Rachel Thorogood, Jamie Durham, Mark Colton, Andy Dowsett and Becky Wilson, have all worked extremely hard to achieve these promotions and fully live our values.
Andy Dowsett, Business Director, Pure Chelmsford
Andy joined Pure in 2015 with no previous recruitment experience but brought a wealth of business expertise that has been valuable to the growth of our Chelmsford office.
Ben Farrow said, "Andy leads by example and is always willing to support his colleagues. He has an incredible ability to build and develop relationships with his candidates and his clients. He has built and continues to nurture a strong network and is a mentor to our Chelmsford team. Andy thoroughly deserves this promotion and I look forward to seeing what we can achieve together in the future."
Becky Wilson, Business Director, Pure Norwich
Becky joined Pure in 2010 and has used her knowledge of the local market to grow the HR opportunities in our Norwich office. The commitment she shows to her clients and candidates is outstanding, always caring for people's careers and progression and going the extra mile to place people in the right organisations. Leading on HR Energy and Best Employers Eastern Region has enabled Becky to build a close HR community in the Norfolk market and support the team with their own progress.
Tom Earl, Director at our Norwich office said, "Becky is always positive about what we can achieve, and always willing to take on new challenges and seek opportunities. Many congratulations on this significant promotion."
Mark Colton, Senior Managing Consultant, Pure Cambridge
Mark's success is down to an uncompromising focus on quality. In the past 12 months Mark has found work for forty-five people and works hard to build relationships with clients and candidates. He leads by example and is always looking for opportunities to promote our other divisions.
David Culley, Director at our Cambridge office said, "Since Mark's first promotion in 2020, he continues to go from strength to strength. His customers really trust him to give great, impartial advice and to get the best results possible and this is why he has such a loyal following. Congratulations Mark on a very well-earned promotion."
Rachel Thorogood, Senior Consultant, Pure Chelmsford
Rachel joined Pure in March 2018, joining the Chelmsford team working on finance recruitment, an area in which she has now become a true expert. 
Ben Farrow, Director at our Chelmsford office said, "Rachel is a valued member of the team and has taken on additional responsibilities to support her colleagues in our Chelmsford office. Over the past 12 months, she has become our mental health champion and more recently has joined the employee forum. She receives positive feedback from her clients and her candidates, builds strong relationships and gets great results. I'm pleased that Rachel is progressing so well and thoroughly deserves this promotion."
Jamie Durham, Senior Consultant, Pure Cambridge
Since joining Pure's graduate scheme Jamie has a huge appetite to learn and ensure he continually improves. He has built a very loyal customer following and continually receives excellent customer feedback which goes to show how much he lives our values.
David Culley, Director at our Cambridge office said, "Jamie is always positive-spirited and epitomises teamwork. He has found work for over fifty people in 2021 and gets involved in company-wide projects. Starting with us as a graduate, he now mentors' new people who join our graduate training scheme. I'm delighted that Jamie has achieved this promotion."
Gill Buchanan, Chief Operating Officer at Pure, said, "We are always proud to recognise and reward our team for delivering exceptional customer service and high-quality recruitment consultancy. These promotions recognise their success with clients and candidates alike and their commitment to the growth of our business. They are great ambassadors for our company, who live the Pure values, and their promotions are extremely well deserved."
We have also made a positive start to 2022 with the recruitment of four new consultants to our team. Kate Edwards, James Costello, James Ellis and Ryan Molloy have joined us to support the growth of our service to clients and candidates across the region.
Join our team
We are building the team and are interested in hearing from experienced search consultants and aspiring recruiters who share our values. If you would like an informal discussion, please get in touch with Lynn or Jodie.