Call for entries: Employer of the Year at Suffolk and Norfolk Business Awards 2022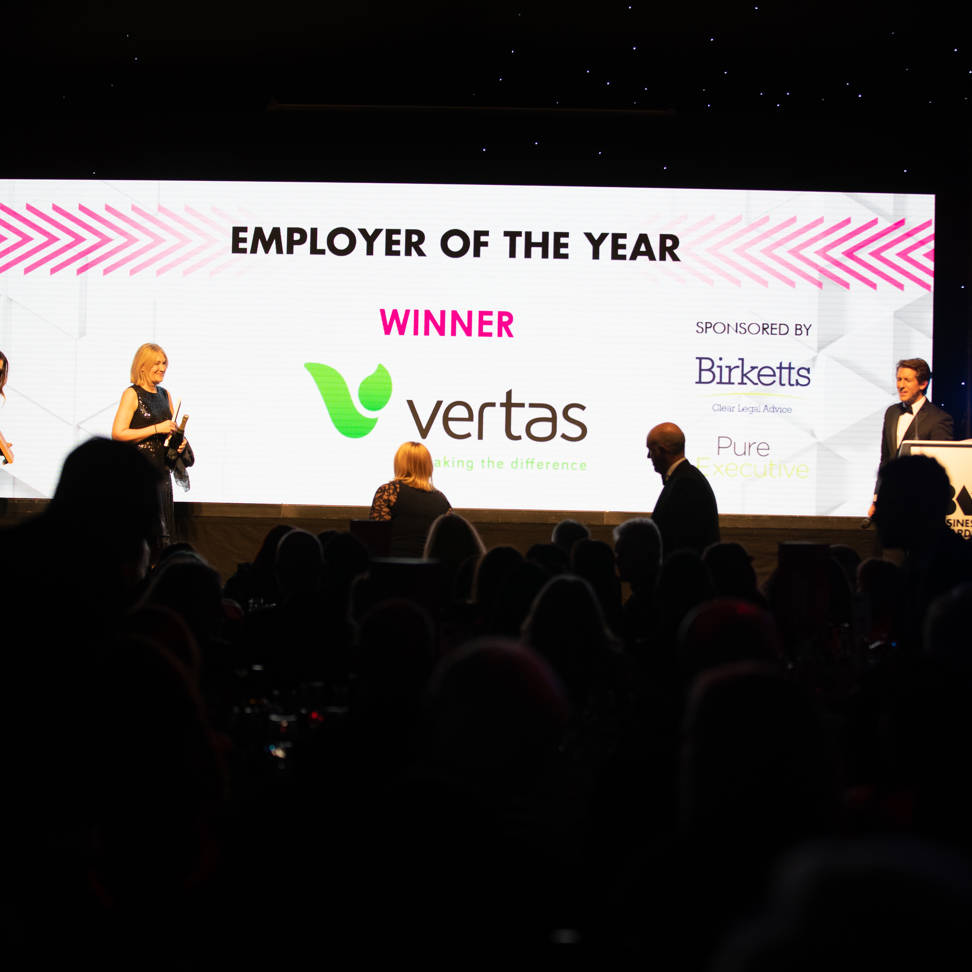 We are proud to sponsor the Employer of the Year award at the upcoming Suffolk and Norfolk Business Awards, alongside our partner Birketts LLP.
Judges of this prestigious award will carefully assess entrants for key criteria such as engagement, adaptability, culture, values, and inclusion. This will give progressive organisations in the Eastern region a chance to showcase what sets them apart.
The annual Suffolk and Norfolk Business Awards celebrate the best businesses in the Eastern region.
As sponsors of Employer of the Year, we're shining a light on thriving organisations with a people-centric core.
"Employer of the Year is an opportunity for businesses to celebrate what makes the region such an exciting hub of innovation and industry," says Jodie Woodrow, who will join the Norfolk Business Awards as a judge.
"We're excited to be sponsoring the award, and to celebrate the best people-focused employers the region has to offer," says Becky Wilson, who will be judging at the Suffolk Business Awards.
Why enter Employer of the Year?
Winning Employer of the Year is a badge of excellence for businesses in the Eastern region. The award celebrates organisations that attract, support, and develop their people to reach their full professional potential, while never losing sight of the individual.
Gaining recognition as a people-focused organisation can help lift employee morale and boost recruitment and retention, enabling companies to build a positive reputation in an increasingly competitive environment.
The market is now driven by candidates, bringing new challenges during recruitment.
As the Harvard Business Review recently explored, the Great Resignation has led many employees to reassess their priorities. People are looking for companies that have evolved their culture, creating a sense of belonging and engagement.
Focusing on engagement can bring significant rewards. Engaged employees are not only happier and healthier but they are also associated with better business outcomes. 
Awarding excellence and recognising employee achievements keeps them motivated and highly engaged, building stronger and more resilient teams.
If your organisation puts people first, entering Employer of the Year is a fantastic way to share your commitment with the employees of today and tomorrow.
Are you one of the Eastern region's best employers?
Entries to the Suffolk Business Awards close on 29th May 2022 and entries to the Norfolk Business Awards close on 7th August 2022.
Call for entries
To enter your organisation into the Employer of the Year category, visit:
Pure Executive is a trusted partner to many of the region's best businesses, helping organisations grow through expert Executive recruitment.
In addition, our Best Employers community brings together the best employers in the East of England to foster a culture of learning, collaboration, and engagement. Organisations can register interest in Best Employers 2023.