A year in review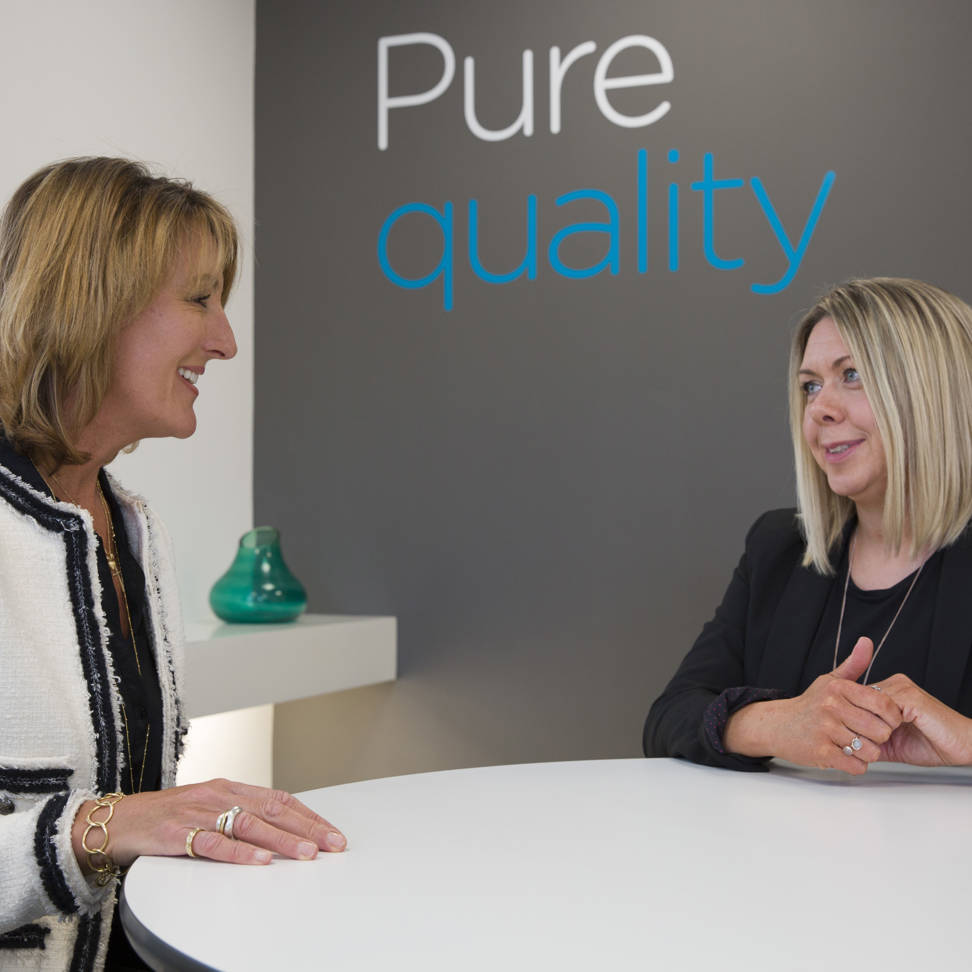 Whilst businesses grapple with the candidate short labour market and the rising expectations of what people expect from work, hiring and retaining good people is still a top strategic priority for most organisations.
The momentum has been equally strong for board appointments and on the back of a record year, Pure Executive looks at the trends for board appointments across the Eastern Region.
Increase in Board appointments
Coming out of the pandemic, Pure Executive saw a 40% increase in board appointments compared to 2019, appointing a total of 40 board roles including Executive, Non-Executive and Chair appointments.  
This increased demand can be attributed to several factors, including more Executives taking early retirement, investment from private equity and venture capital (calling for a change of management style), and business founders and owners refocusing on succession planning. 
Executive Candidate Availability 
Although Executive leaders often want to be onsite, working alongside their teams, shifting attitudes towards remote and hybrid patterns, has changed the way people at all levels work. This has resulted in far greater flexibility from candidates and clients when recruiting into leadership and board roles.   This is great news for organisations who are located in the beautiful coastal and rural areas in our region, who are now finding themselves with far more choice at short-list stage as relocation is not the only option.  
Most of the Executives appointed over the past year spend at least a day or two working remotely each week, and they tell us it helps them to be more purposeful and strategic. We have heard how this pattern helps them be more organised and disciplined with their time, whilst enabling better balance and time for their own wellbeing.  In the wake of The Great Resignation, the battle for professional talent means candidates are not only more in demand, but more demanding of tangible benefits such as work/life balance. 
At Pure Executive, we've seen evidence of this change. While most of our clients are based in the Eastern region, nine candidates were appointed from outside the region and only two have fully relocated.
Most of our searches are within the UK and Europe. One significant appointment resulted in a global search, leading to US-based Christine Sisler joining the board of Treatt PLC as a Non-Executive Director. Christine is fully involved in the UK-based board meetings and brings global insight from her international career with PepsiCo. She has forged close, supportive relationships with Treatt's US based colleagues and her knowledge and perspective have made a tremendous impact.
As the leading Executive search specialist in the East of England, we source exceptional board, senior leadership, and chair appointments for organisations across the region. 
If you would like to discuss the future of your board, please get in touch.
Taking a fresh look at diversity 
Pure Executive has always been a champion for diversity. We've seen how attitudes have changed over the last few years and the majority of organisations now expect a diverse candidate short-list. While ethnicity and gender have become the norm, organisations are increasingly seeking differences in a broader range of characteristics including age, disability, and socioeconomic background. 
"Diversity is in our DNA," says Jodie Woodrow of Pure Executive. "Regardless of the sector or role, we know that diverse teams are stronger teams." 
The positive impact of diversity is something that can be both seen and measured. According to the Harvard Business Review, diverse teams are 12.9% more innovative than those that do not prioritise diversity. 
During the year, Pure Executive placed 13 women into oard roles, representing 33% of appointments. While this is a positive shift, we would like to see this figure move towards 50%. To help reach this goal, we continue to run the Women's Leadership Programme and seek out diverse leaders to act as mentors and role models.    
Building the new board at Titon 
This year we recruited multiple board roles for many of our clients as they grew, changed ownership, and managed a succession of leadership. 
Some of the organisations we worked with are longstanding clients, such as AIM-listed Titon Holdings Plc, a UK manufacturer of ventilation equipment and window and door hardware. 
Pure Executive began working with Titon in 2019, supporting them to appoint a new Finance Director. After appointing Carolyn Isom, she subsequently joined our Women's Leadership Programme, to support her through an important transition. Carolyn was promoted to the board as CFO in early 2022.   
Over the past year, Titon has undergone significant change as family shareholders have retired from the board, and the company restructured and embarked on a transformational drive to improve efficiencies. We were delighted to work alongside Titon, sourcing the right leaders for the organisation to forge ahead with its ambitious plans. 
 As Titon's Executive Chair, Keith Ritchie, noted, "The past year has presented huge changes and opportunities for Titon, and we have reshaped almost our entire board." 
Pure Executive helped Titon recruit key board roles including CEO, Alexandra French, two Non-Executive directors, Jeff Ward and Paul Hooper and Operations Director, Stuart Anderson to a subsidiary board.
"The team at Pure Executive has been working by our side as partners, every step of the way," says Keith. "They are great listeners and pay attention to the nuances that have helped us form the future shape of the board. We are delighted with the work they have done, and equally as delighted to welcome Alexandra, Stuart, Paul, and Jeff to our Company."
Pure Executive's Lynn Walters, who worked on the project, describes the relationship between both organisations as extremely collaborative:  
"Working alongside Keith supporting multiple board appointments gave us a rare opportunity to think holistically about the shape of the whole board. I'm proud of the quality and diversity of the board individually and collectively and know they will be hugely successful as they lead through this significant period of change." 
What does the future hold?  
We can't ignore the current backdrop of uncertainty and historically recruitment has been very sensitive to economic confidence. However, with the current high volume of vacancies at all levels, the appetite for investment in good businesses continues. Although it's unclear how the market will develop, we are not expecting recruitment to be as impacted as the past. Our best advice is to continue to look after your people and create inclusive environments where everyone feels they belong. This will enable you to stand out whether you are hiring or looking to be hired.