Finance Director

Recruiting for Somerleyton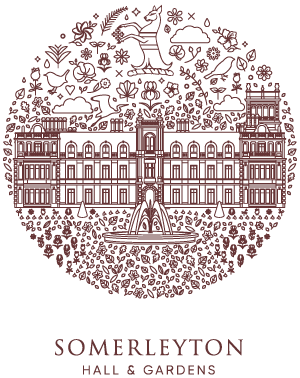 Pure Executive are delighted to be supporting the Somerleyton Estate recruit a commercially astute Finance Director to support the continued growth of the company. You will be responsible for ensuring the financial integrity of the business being accountable for the leadership of the finance function, but also contributing to the commercial success of the organisation ensuring strategic objectives are met.    
 
The Somerleyton Estate has grown significantly in recent years, led largely by the ambitions and vision of Hugh and Lara Crossley, supported by key Board and Trustee members. Significant investment has helped to evolve all parts of the estate, maybe most notably, the grand swimming pool in the Hall, the pioneering re-wilding projects, land development opportunities, holiday cabins, and overall making Somerleyton a destination for all-comers. 
 
Investment doesn't stop here with lots of investment projects in the pipeline to support growth in all areas of the estate.  It is therefore essential the incoming Finance Director has both the financial skills, but also business acumen to help deliver these strategic objectives focusing on sustainable and profitable growth: 
 
Key Responsibilities:

Production of all internal and external reporting and interpretation of results with department heads.
Business case and scenario planning for all major capital investments, monitoring ROI. 
Build and run business insights reviewing profitability for all commercial areas, working closely with department heads to drive profitability. 
Management of financial contracts for larger commercial relationships (cabins/private hire etc).
Forecasting and monitoring cashflow, providing updates and advice. 
Internal lead for legal issues (land sales/leases/HR etc).
Capex planning, control and reporting.
Tax planning and reporting in conjunction with tax advisors.
Management of insurance relationship.
Management of small but skilled finance team inc payroll function and HR.
Contribute to strategy and work closely with the Board and operational teams to deliver strategic goals. 
Skills and Qualification:
Commercially astute qualified Accountant ACA, ACCA, or CIMA.
Proven leadership skills. 
Previous Board experience providing financial advice and stewardship.
Technically strong, debt management experience essential, and some tax knowledge would be advantageous.
Previous experience working within a business to consumer environment. 
Strong system skills, advanced reporting, forecasting, and modelling skills. 
Previous experience working within a private business, working closely with the Board to support commercial decisions through scenario planning and working on business cases. 
Attributes:
Hands on with the ability to think commercially, but also be in the detail. 
The ability to challenge, backed up with strong evidence, but also the ability to be challenged. 
Proven track record driving commercial success and improving profitability. 
Visionary, somebody who can present ideas and solutions.
Strong communication skills, you will have good levels of social ease and the ability to build relationships at all levels.  
 To hear more about the exciting plans at Somerleyton Estate and the part you could play as their Finance Director, please apply or contact Tom Earl at Pure Executive for more information.